Cantina Giardino
Re Vino Rosso
Red
2019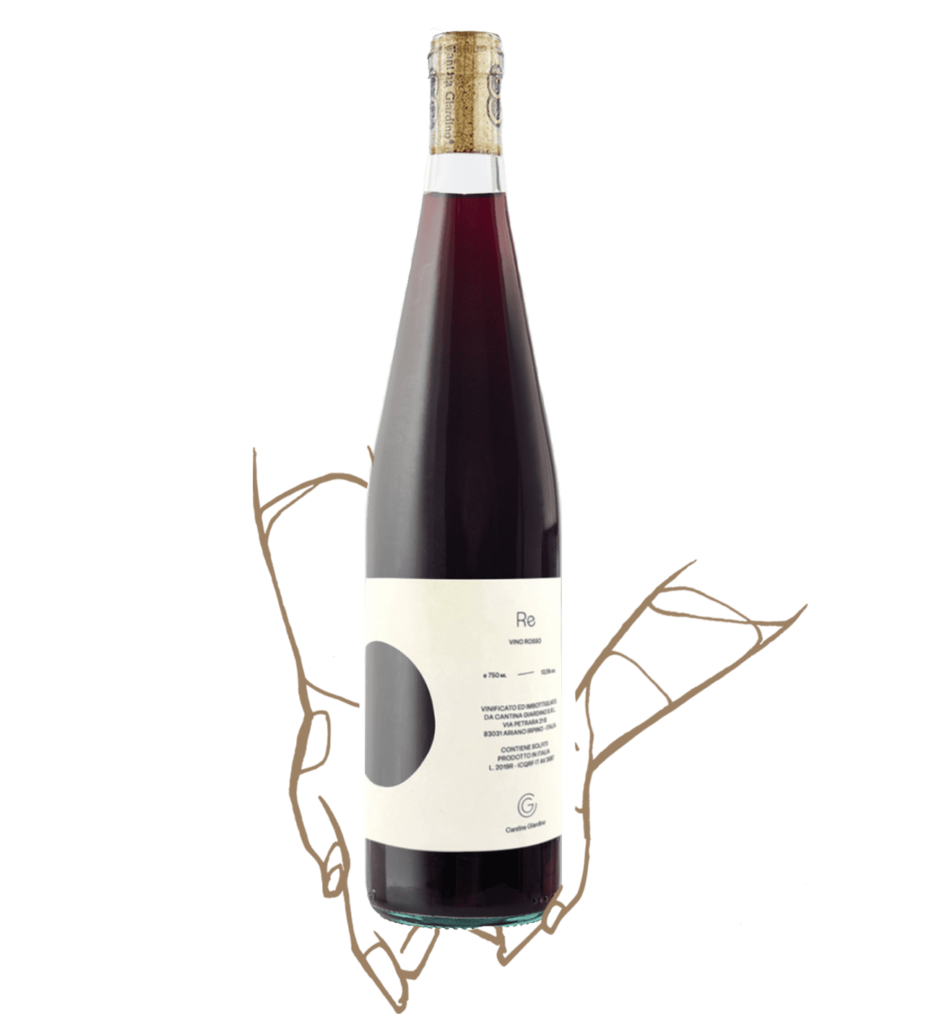 *Indicative price
"It makes you want to taste everything that comes out of the Cantina Giardino winery"
Smooth, powerful, textured

13,5°

Aglianico & others

75cl

Italy

7 months in wooden barrels
The Tasting of RE Vinno Rosso
Re Vino Rosso is made from Aglianico and other native grapes, this wine (2 days of maceration, spontaneous fermentation and 7 months in wooden barrels) offers a super amazing nose. It smells primarily of spices, and since I'm a bit of a spice geek, I'm not sure if it smells of cumin or curry, or both, maybe both. It smells like pepper too, that I recognize, even if I can't tell you which one exactly.
After these spicy aromas, with leather and tobacco leaf notes, there is a fruity wave, blackberry, cherry, raspberry, blackcurrant, with even a discreet banana zest. If you add to all this a micro touch of chocolate, you understand how much I am amazed by the olfactory bouquet of this keel that comes from Campania.
In the mouth, once again, the spices open the ball. This time I don't hesitate anymore and I put curry and cumin in the same bag, we're not here to make a fuss, we're here to talk about wine, so here it is, curry AND cumin, that way there are no jealousy. And then there's pepper too, let's not forget the poor guy.
Then, everything takes off in the juicy fruitiness hyper glouglou with a beautiful acidity that comes to tenderize the flavors of blackberry, black currant, raspberry and cherry. It is full and powerful in the mouth, the fruit is pure and explosive, but when it goes too high, the tannins (discreet) and the barrel (elegant) bring texture, softness and robustness to the whole so that the hyper pintable side of the buddy wine atmosphere is tinged with a more greedy complexity, more gripping, which slows down the speed with which I down my glass.
Some tobacco notes come to embellish the whole and there is substance in the mouth, even more the next day.
Pleasant and really singular, light despite the 13,5%, this straight Re – Vino Rosso, sunny and warm, gives frankly desire, especially after the white/orange brother, to taste everything that comes out of the Cantina Giardino cellar.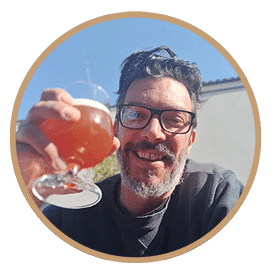 Tasted by  @Fa_Ze_Fab_
Fabzefab is a screenwriter from Montpellier and has two passions: writing and drinking hot stuff.
The Wine & Food Pairing
With a good Neapolitan pizza or in an Aperitivo atmosphere (charcuterie / cheese)
- More Wines of the Winemaker -