Lapati Wines
Kidev Erti
Georgia
Pet Nat Rosé
2021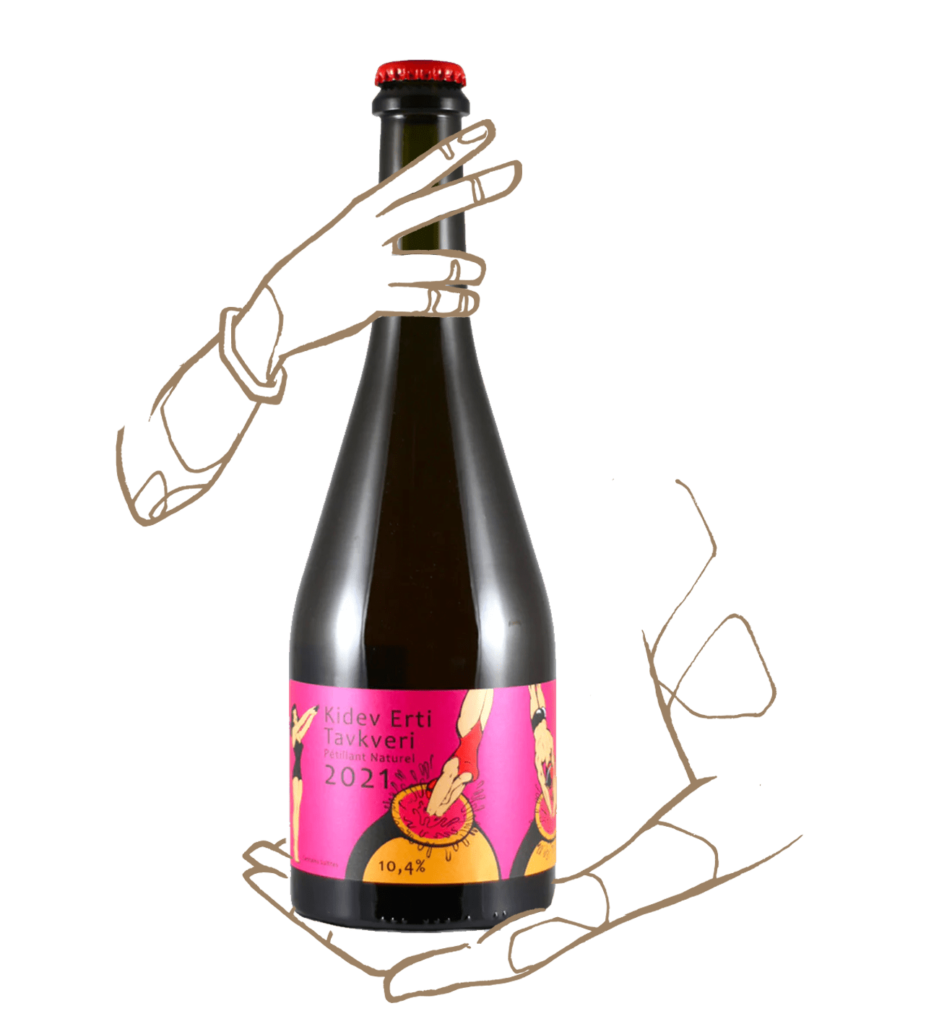 *Indicative price
"Without a doubt the Best Pet Nat we've had the opportunity to taste!"
Fine, delicate, elegant

10,4°

Tavkveri

75cl

Kakhetie

Ancestral Method
The Tasting of Kidev Erti
Kidev Erti (which means "another" in Georgian) vinified by Lapati Wines is a Pet Nat rosé made from the Tavkveri grape.
A beautiful, sharp and precise attack, an elegant touch of red fruit roundness in the middle of the mouth, and a nice bitterness at the end that makes you salivate and that persists… With its fine bubbles, it is just sublime!
Everything is perfect, everything is mastered. This is the kind of wine where you don't ask yourself what's good or bad. You just want to drink it again… Quite simply. In this bottle, there is that extra something, inexplicable, that all winemakers hope to achieve every year…
Definitely the best Pet Nat we tasted in Georgia, but probably also in our tasting career… !
The Wine & Food Pairing
After a hard day at work,
on a terrace with friends and sun,
listening to Put Your Money on Me by Arcade Fire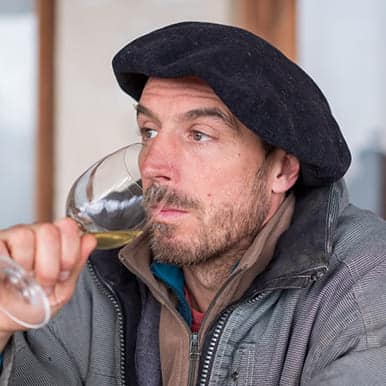 Lapati wines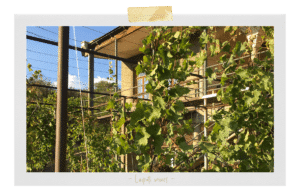 Lapati Wines: Two Frenchmen Making Natural Wine in Georgia
Created in 2015, Lapati Wines is the result of an improbable meeting that life has a secret for. That of two Frenchmen in Georgia at the Villa d'art Garikula. Vincent Jullien, who has been living in the area for quite a few years, was there to make his first Pet Nat experiments with the villa's grapes, while Guillaume Gouerou had come as a guest artist for the international contemporary art festival "Fest i nova". The rest happened naturally…
The Precursors of the Georgian Pet Nat
After long discussions, a common investment, and having struggled to find a place, Vincent and Guillaume finally established their Marani (Georgian winery) in an old house on the heights of Sagarejo (in Kakhetie).
Half of the production of Lapati Wines is dedicated to the production of sparkling wines. Because yes, they are the precursors of the Georgian Pet Nat. By the way, if you hang out at the Gvino Underground (or other natural wine bars in Tbilisi), you can, on certain nights, hear the local rockstar winemakers toasting Vincent and thanking him for bringing the culture of natural sparkling wine to Georgia. Because Georgians are more and more fond of bubbles, and every year, new local winemakers start to make this style of wine.
If you hang around, you can also easily have a drink with Vincent (a smiling and lively character), as he never says no to a glass. That's why he often makes light wines, it just slides right in…
The Wines of Lapati
Lapati Wines are vinified and aged in Qvevri (Georgian amphora) or stainless steel tanks, and always without any junk. Here, don't talk about sulfites or anything else that is not grapes…
We had the chance to taste (always in a good mood), the Pet Nat of Lapati Wines on several vintages during our different trips in Georgian land. We were bluffed by the finesse and the elegance that they gain each year… Our French master their subject. And we believe that their Tavkevri 2021 is probably the best Pet Nat we have ever tasted…!
The estate also produces a Saperavi often in semi-carbonic maceration (or at least with very little extraction). Saperavi is a red grape variety emblematic of Georgia, which generally gives very tannic and concentrated wines. In semi-carbo, it gives a light, fruity and spicy wine. What a great aperitif! Vincent and Guillaume offer several white wines (with or without skin contact) that are straightforward, fluid and pure, and that Americans, Chinese, Europeans, Japanese… recommend every year!
Info & all the wines from domain
- More Wines of the Winemaker -