Artanuli Gvino
Saperavi
Kakheti
Red
2017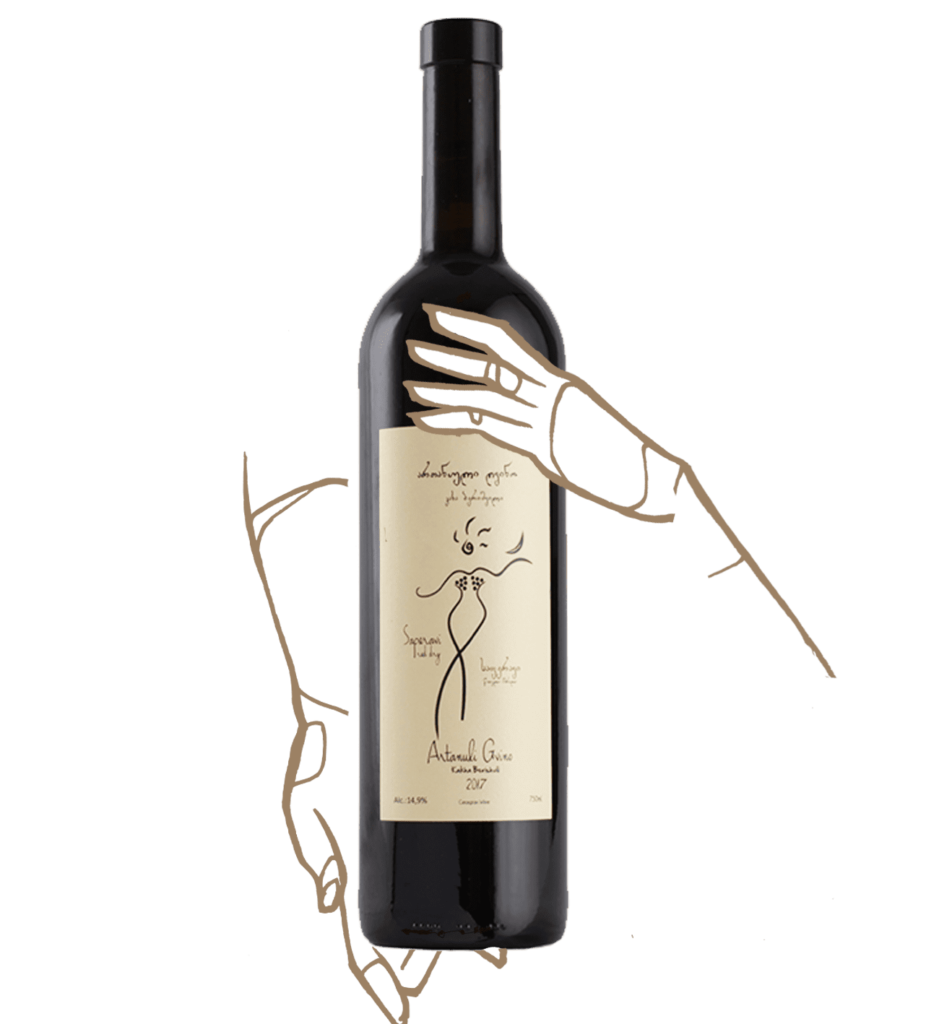 *Indicative price
"Unknown aromas that Georgia keeps in its soil"
Powerful, smooth, bewitching

14,9°

Saperavi

75cl

Georgia

Vinified and aged in Kvevri
The Tasting of Saperavi
This 100% Saperavi from Artanuli Gvino (Kakha Berishvili, father of Ketevan (Gogo Wine)) has a dense color promising power and complexity. The kind of wine that stains you with its magnificent. There is grace in its texture, a kind of veil of tannic silk lining the mouth…
A salty nose with aromas of seaweed common to wines buried in amphorae. Stewed red fruit, spices, smooth tannins, the energy of the living, and unknown aromas that Georgia contains in its soil. Welcome to Kakheti, the cradle of viticulture.
The Wine & Food Pairing
uests that we carry in our hearts,
tender meat that has simmered all day,
listening to Vici Daggale by Megi Gogitidze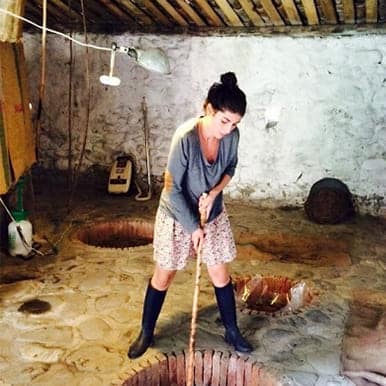 Gogo Wine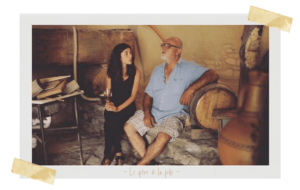 © Gogo wine
Gogo Wine : The feminine strength of Georgian Natural Wines
…
After an experience in banking, Ketevan Berishvili (a cheerful and lively woman whom her friends call Keti) joined his father Kakha Berishvili in the vineyards (already known in the world of natural wine in Georgia as "Artanuli Gvino"). She vinified her first vintage in the family Marani (Georgian winery) in 2015, and nicknamed her estate "Gogo Wine" (Gogo means "girl" in Georgian). We suspect her of having chosen this name to assert herself in a country and a profession that sometimes remains very macho…
…
Her vineyard located in the village of Artana in Kakheti (the region where the first traces of winemaking were found) is pampered without chemicals but with cocotions of plants. Her red wines, like her orange wines, are vinified and aged without inputs (she wouldn't even know how to add sulfites), in the purest Georgian tradition: in Kvevri (local terracotta amphora). Some are buried inside his marani, others outside. She often prefers the energy of wines aged outdoors, she confided to us during our visit.
…
For the moment, his father Kahka (a silent and smiling man) takes care of vinifying the Saperavi, and Keti of the other cuvées. The wines of Gogo wine, trodden under foot, are tannic, powerful, complex but all in elegance and subtlety. With each sip we drink a blend of tradition and freedom. This is by far one of our favorite wine estate in Georgia…!
Info & all the wines from domain
- More Wines of the Winemaker -