Kumpf & Meyer
Restons Nature
Vin de France
Pet Nat
2018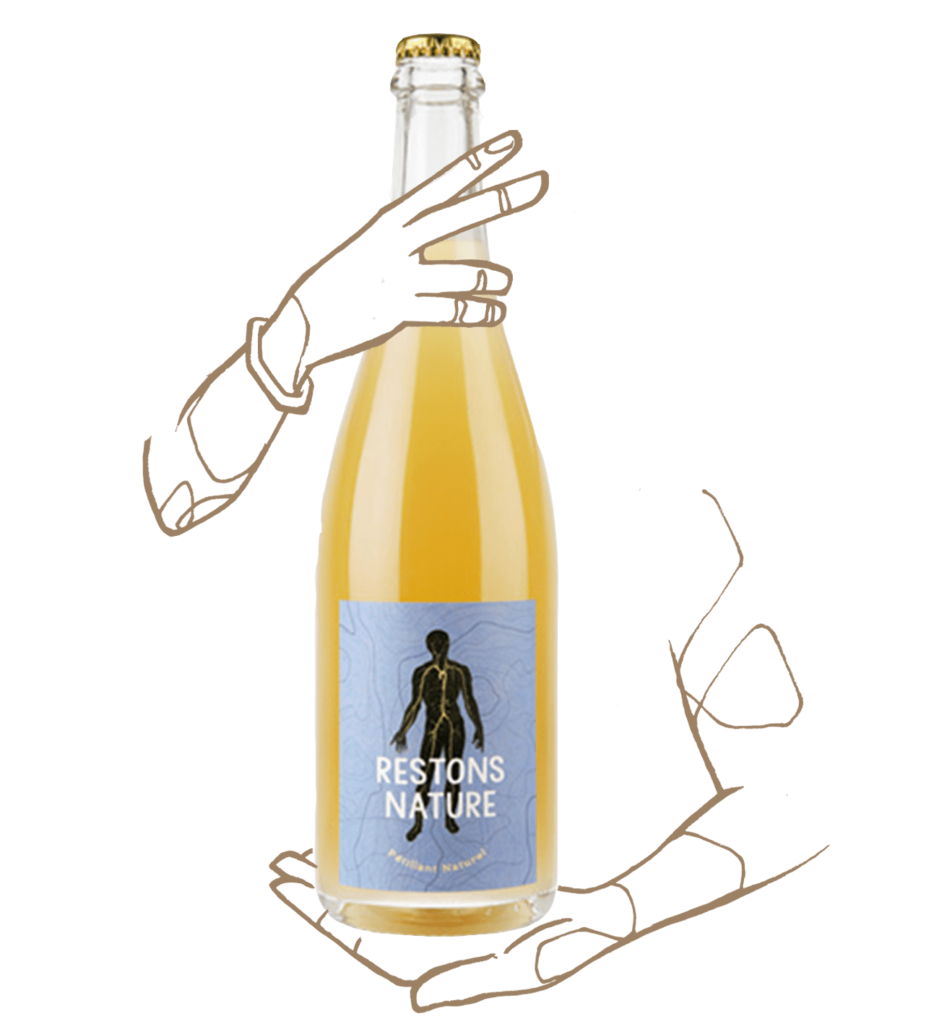 *Indicative price
"Bubbles for a party or an aperitif with friends"
Fun, fresh, aromatic

13,5°

Auxerrois, Pinot Gris

75cl

Alsace

Ancestral Method
The Tasting of Restons Nature
Restons Nature by Kumpf & Meyer is a delicate Pet Nat from Alsace (France) carefully vinified by Julien Albertus. A blend of Pinot Gris and Pinot Auxerrois that is fun, fresh, with a little texture due to the time spent on the lees. Bubbles for a party or an aperitif with friends. There are aromas of melon, peach, fresh and zesty lemon. And like all the wines of the domain, it is without added sulfite, with a very reasonable price for what we taste!
The Wine & Food Pairing
To celebrate,
listening to Daniela by Elmer Food Beat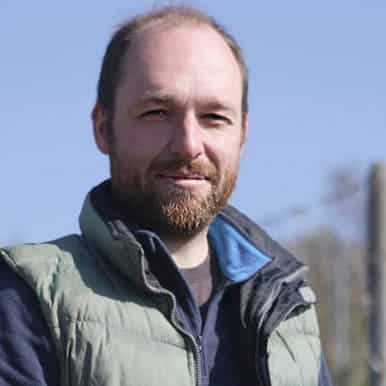 Kumpf & Meyer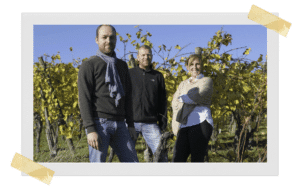 The history of Kumpf and Meyer in Alsace
Son and daughter of winegrowers, Sophie Kumpf and Philippe Meyer settled in Rosheim (Alsace) in 1997. They quite naturally named their estate Kumpf & Meyer. The years pass, Philippe wants to change… Sophie, a little carefree as she says herself, continues to take care of the vineyard alone. Then in 2010, Julien Albertus, trained at Zusslin's estate, took over the vines. As soon as he arrived, overflowing with ideas, energy and convictions, he breathed new life into the estate and wines. Stressed at first, he learned over time to let go…
Domaine Kumpf & Meyer
When Julien Albertus arrives, he converts the vines of Kumpf Meyer estate, plunging their roots into clay-limestone soil, into organic farming. This implies, for him, no fertilizer of mineral origin or phytosanitary products derived from chemistry, natural grassing, very little or no ploughing. Julien will also plant plants that have agronomic interests (legumes, cereals, crucifers, etc.) in order to bring some ecological diversity. There is a more life around… And you can feel it (as always) in the wines!
Julien Albertus wines
Then in a logical continuation, Julien Albertus' wines are vinified in the most natural way possible by starting the experiment "without sulfites" in 2012 on the Pinots Noirs.. In 2016, all the cuvées will no longer have any input. In our opinion, the estate offers real mastered terroirs wines at a very good price/pleasure ratio. It's hard to find better in the region… Because even the "cheap" bottles are already superb! The 15 hectares make it possible to offer a wide range of Kumpf and Meyer's wines: Pet Nat, skin contact, tense, round, singular, easy going… There is something for everyone!
Info & all the wines from domain
- More Wines of the Winemaker -