Pierre Joseph – La Sorga
Artisan – Vignoble du Rêveur
Orange Censurat – Bodega Clandestina
Orange Manuel – Novice
Ti O…O ! – Gogo Wine
Ella m'a Serré – Sylvain Bock
Orange Puglia – Calcarius
Marina (Mtsvane) – Marina Kurtanidze
Jupiter – Simon Gastrein
Ergastoline – Patrick Bouju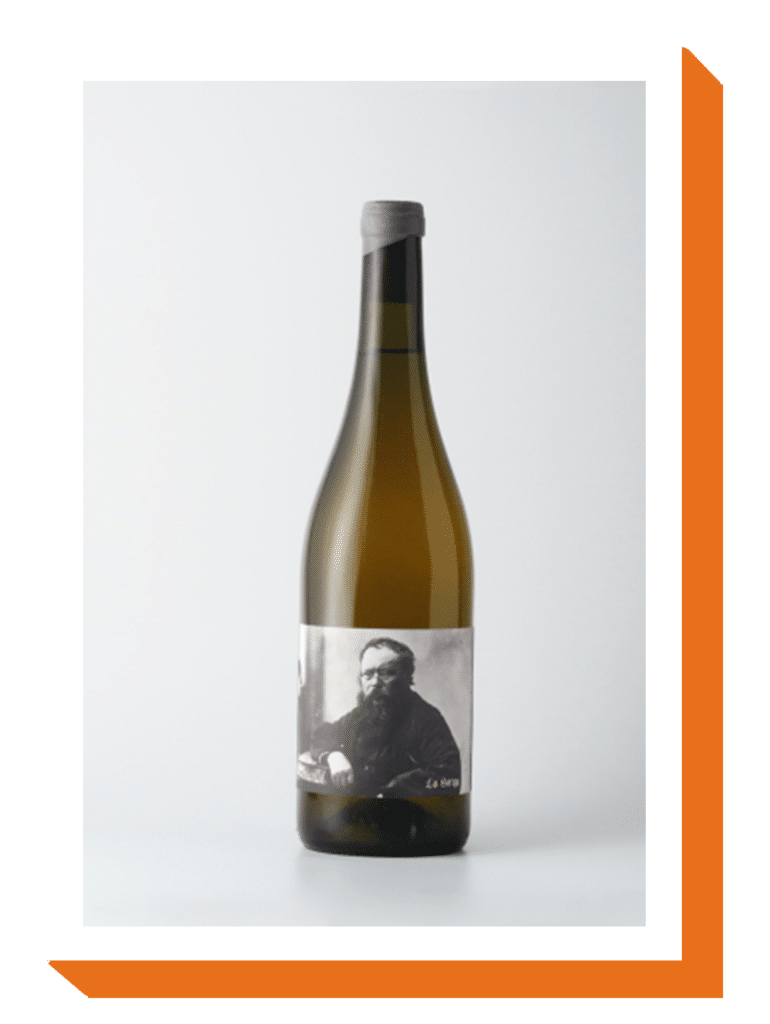 Price : 25€
1 / Pierre Joseph – La Sorga
🍇 Grenache blanc, Sauvignon blanc & Marsanne | ⛰️ Languedoc (France) | 🍷 Aromatic, Light & Delicate
---
"A purity almost insolent!"
---
We start our selection of the best orange wines with Mr. Anthony Tortul (La Sorga) and his cuvée Pierre Joseph. What is incredible with this bottle is to have so much aromatic in mouth (exotic fruits, lychee, mango, mint) while being of a fluidity, a freshness, a lightness, and a purity almost insolent! We can only be ecstatic!
2 / Artisan – Vignoble du Rêveur
🍇 Pinot Gris & Gewurztraminer | ⛰️ Alsace (France) | 🍷 Unique, Wild & Smoky
Artisans by Vignoble du Rêveur (Mathieu Deiss) is an atypical orange wine from Alsace in its form and substance. A dark pink UFO, with aromas of wild berries, flowers, spices and a smoky finish (a bit like a peated whisky). A juice of Pinot Gris and Gewurztraminer (macerated for 10 days) that is unlike any other. For the adventurers, new sensations and emotions guaranteed!
Price : 19€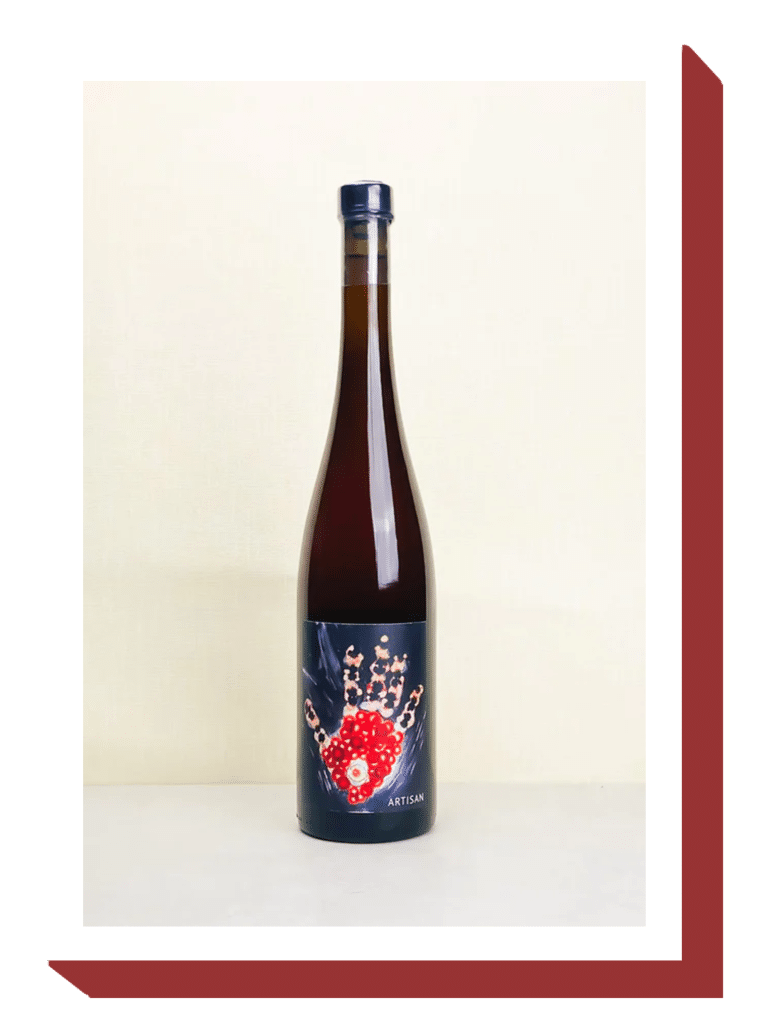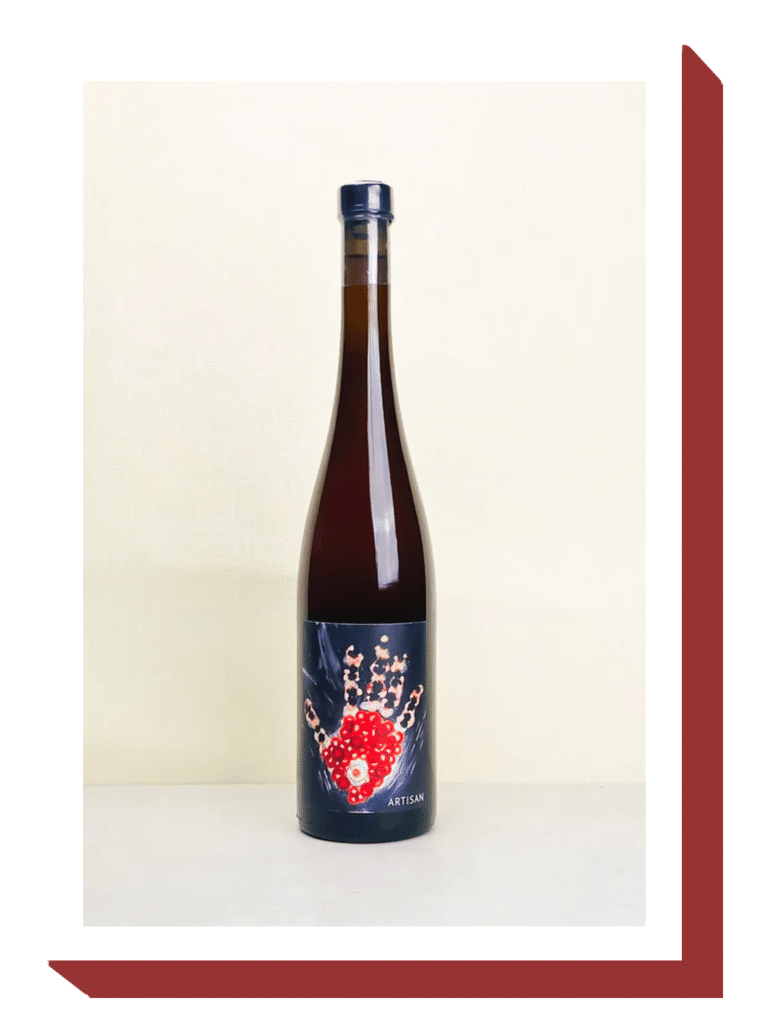 ---
"New sensations and emotions guaranteed!"
---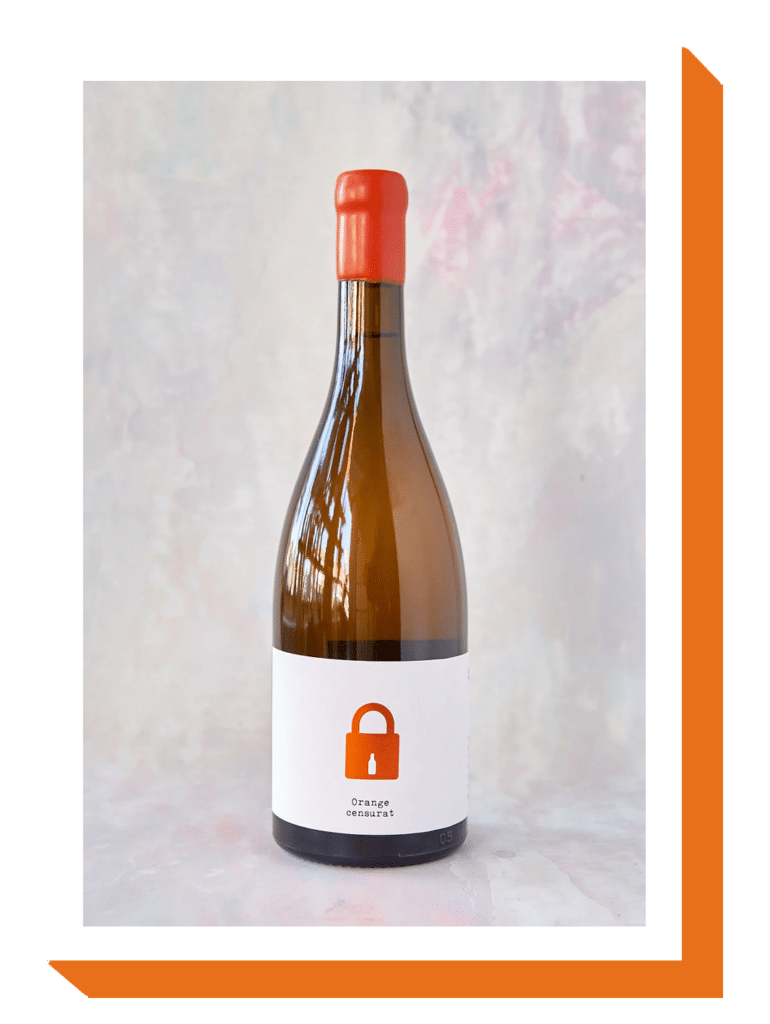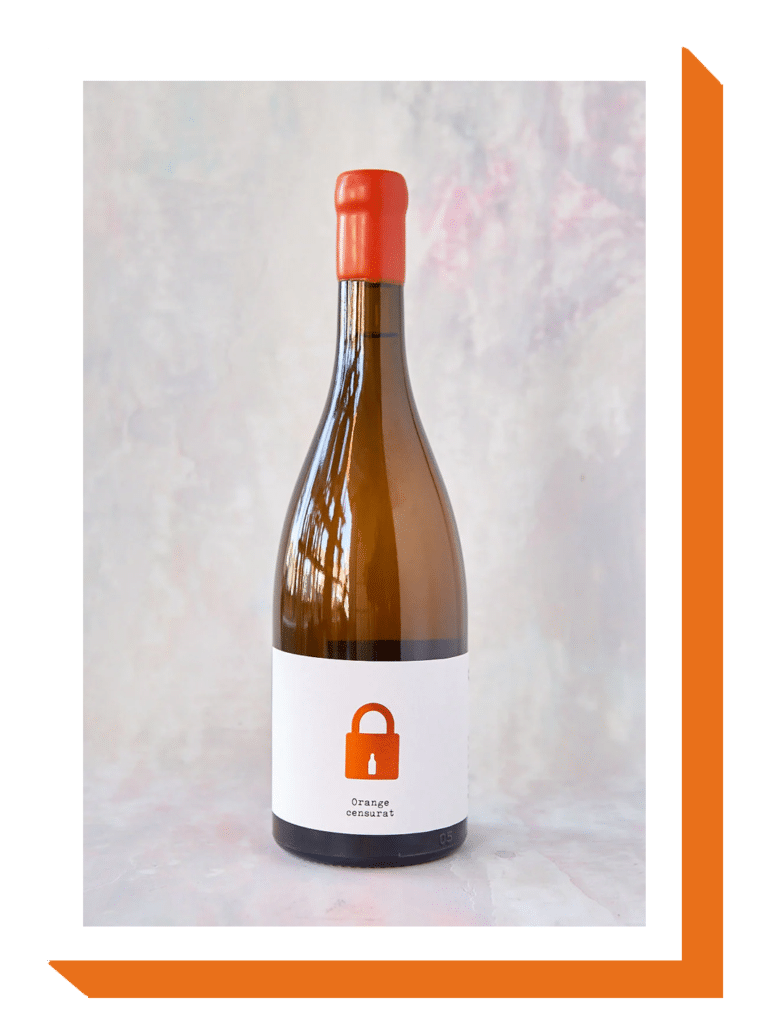 ---
"Definitely one of the best orange wines we've tasted !"
---
Price : 30€
3 / Orange Censurat – La Bodega Clandestina
🍇 Carignan Blanc | ⛰️ Spain | 🍷 Fruity, Delicate & Mineral
Fine, delicate, intellectual, a nice length in the mouth, fluid, airy with a touch of roundness bringing a bit of richness, Orange Censurat from La Bodega Clandestina is definitely one of the best orange wines we've tasted. A Spanish masterpiece! Bravo !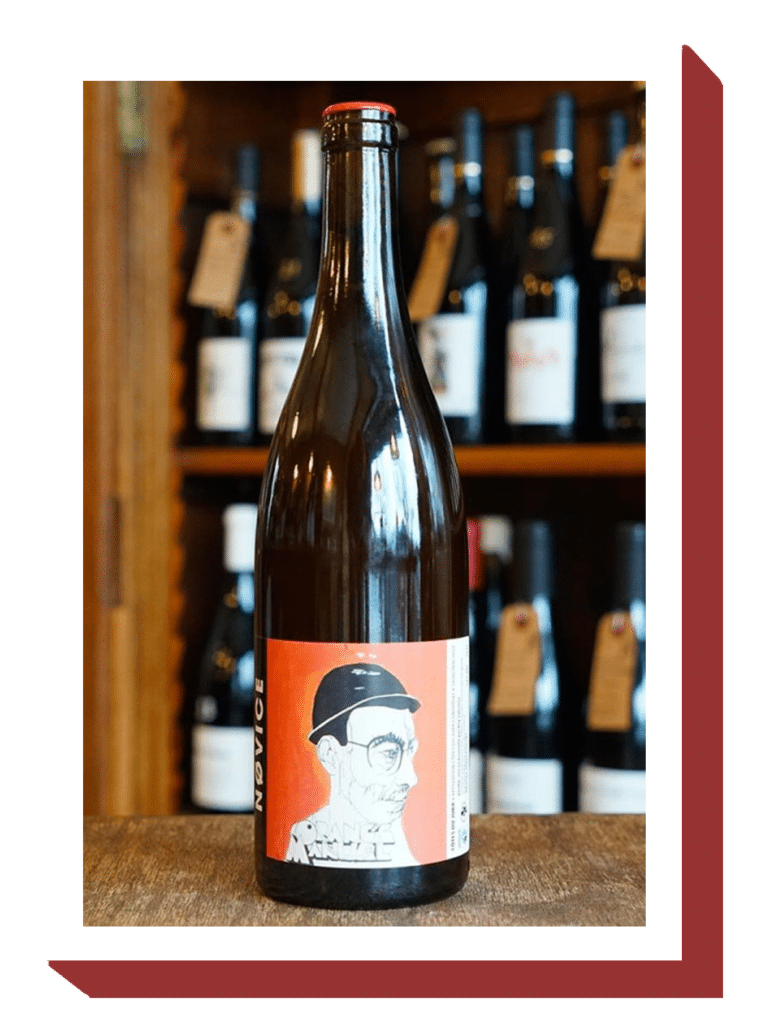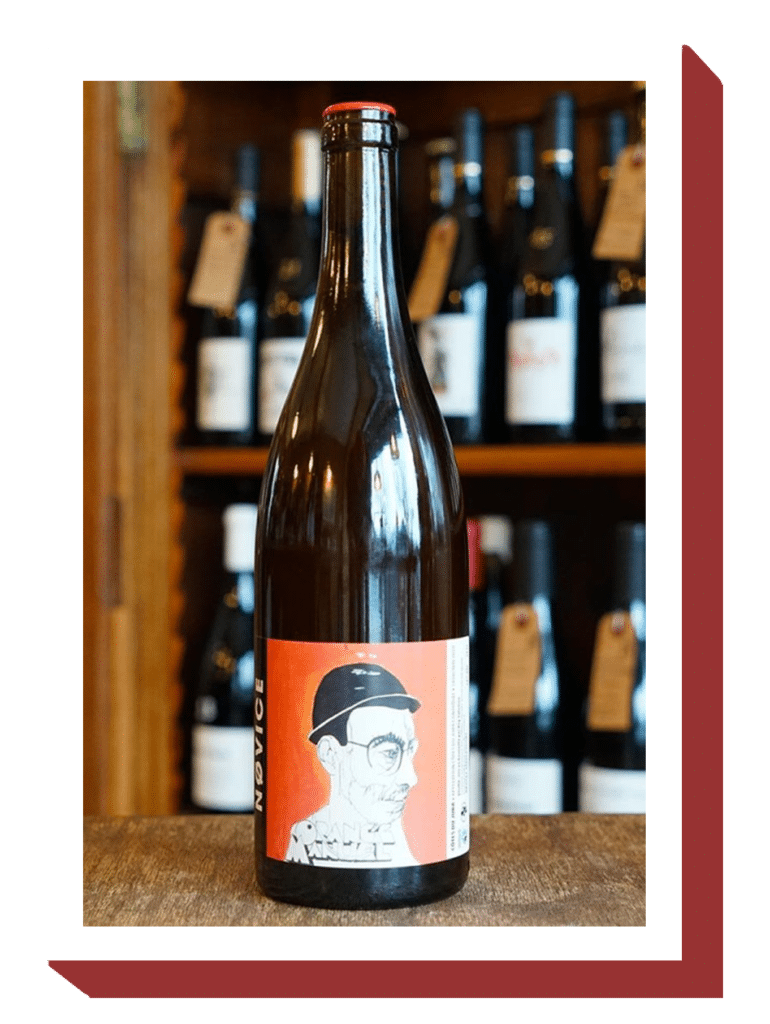 4 / Orange Manuel – Novice
🍇 Savagnin | ⛰️ Jura (France) | 🍷 Complex, Ample & Sublime
Here is a Savagnin maceration which does not leave indifferent… Complex, ample with a beautiful length in mouth, it is just sublime. Unique in its kind, it is a wine that you must taste at least once in your life, to enrich your personal library…!
Price : 40€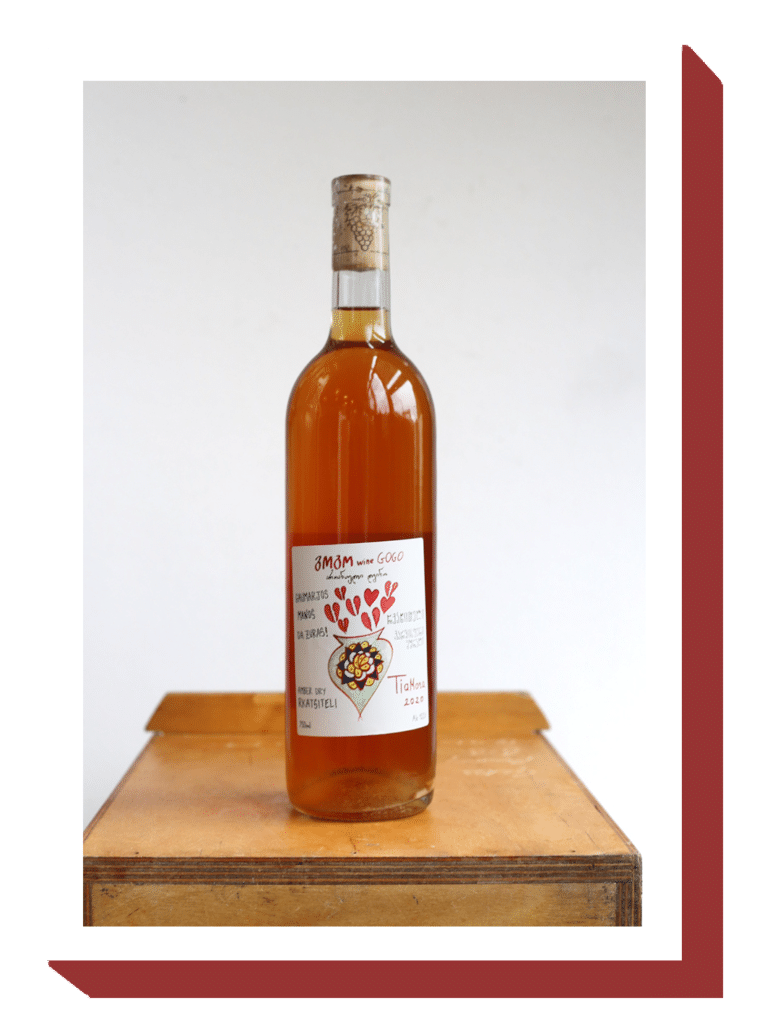 5 / Ti O…O ! – Gogo Wine
🍇 Rkatsiteli | ⛰️ Georgia | 🍷 Pur, Delicate & Powerfull
We couldn't make a top 10 of the best orange wines without mentioning some Georgian wines, since the winemakers of this country are masters in this field. For the first of the Georgian orange wines, we propose you Ti O…O! from Gogo Wine, a 100% Rkatsiteli at the same time pure (even if generally Georgian wines are a little less complex than the ones from France, they often have an incredible energy that nobody equals), delicate and powerful. A wine in the image of its winemaker!
Price : 28€
6 / Ella m'a Serré by Sylvain Bock
🍇 Sauvignon Blanc & Chardonnay | ⛰️ Ardèche (France) | 🍷 Spring, Fresh & Floral
Ella m'a Serré by Sylvain Bock is an orange wine of short maceration (barely 7 days). It gives a white wine of maceration with delicate aromas of flowers and white fruits. All in delicacy and finesse, with the energy of wines without added sulfites, it is the perfect bottle for the novices of orange wine, just to not shock them too much directly…
Price : 17€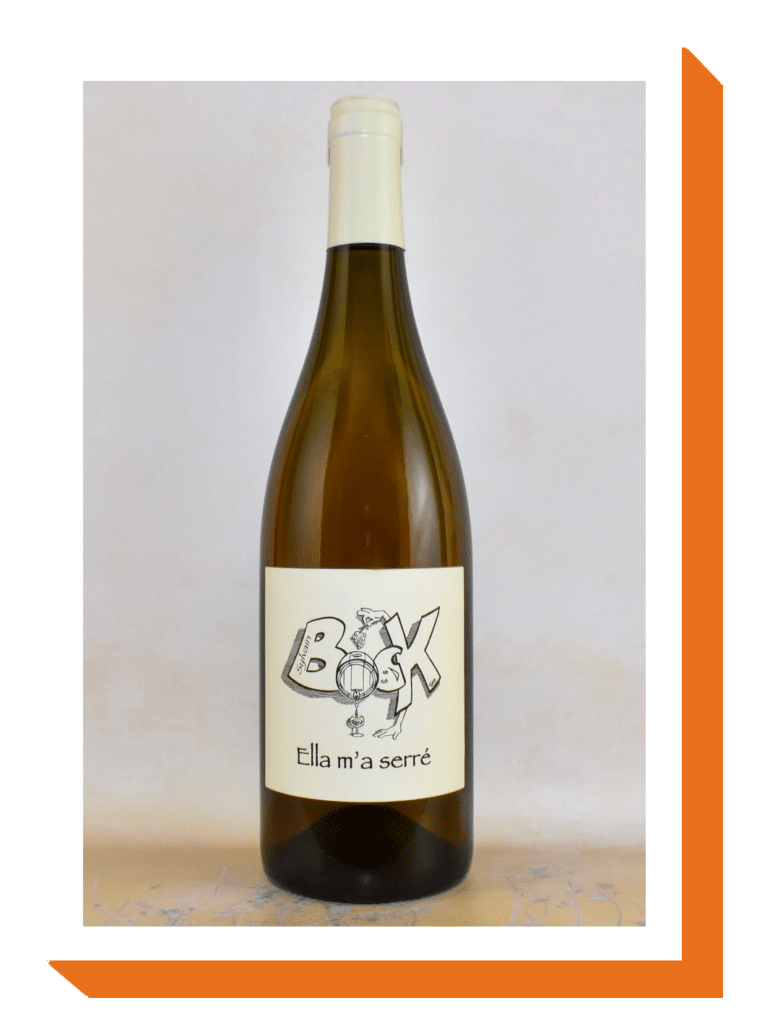 ---
"It's the perfect bottle for the novices of orange wine"
---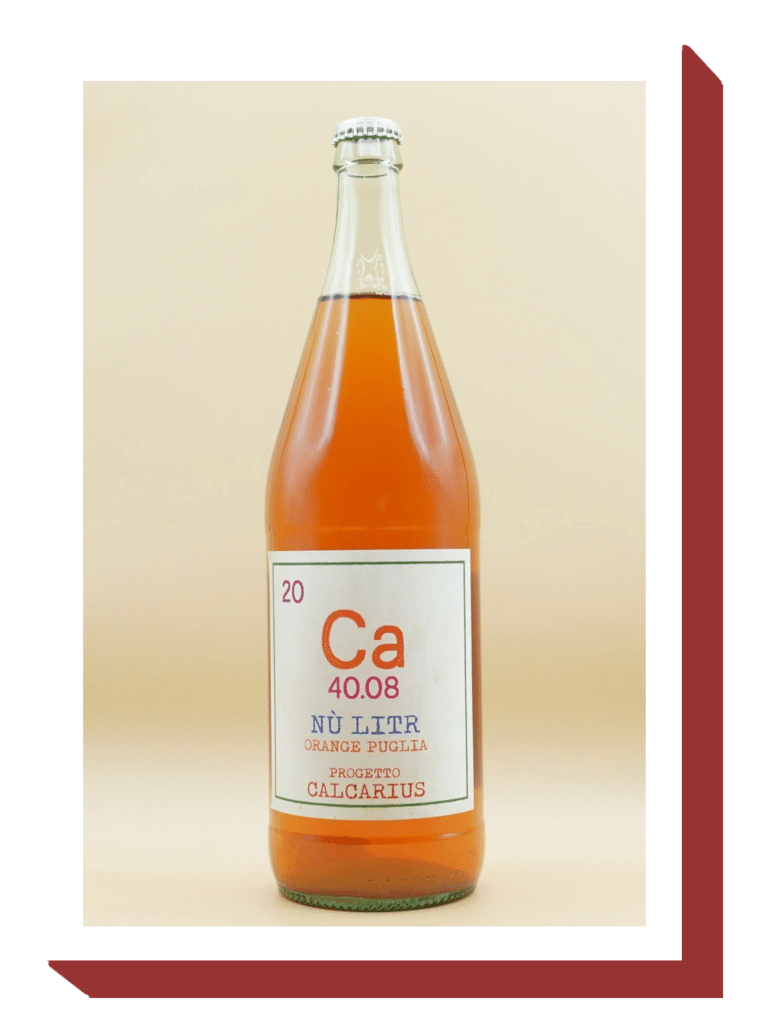 Price : 20€
7 / Orange Puglia de Calcarius
🍇 Falanghina | ⛰️ Italia | 🍷 Spring, Fresh & Floral
Orange Puglia by Calcarius is the perfect orange wine for an aperitif with friends. Spring-like, with a little roundness in the mouth, but all in freshness and purity, it can be sipped without thirst. It is the kind of bottle that you finish too quickly, and that you regret not having bought one more… A white wine of maceration which can only please everyone!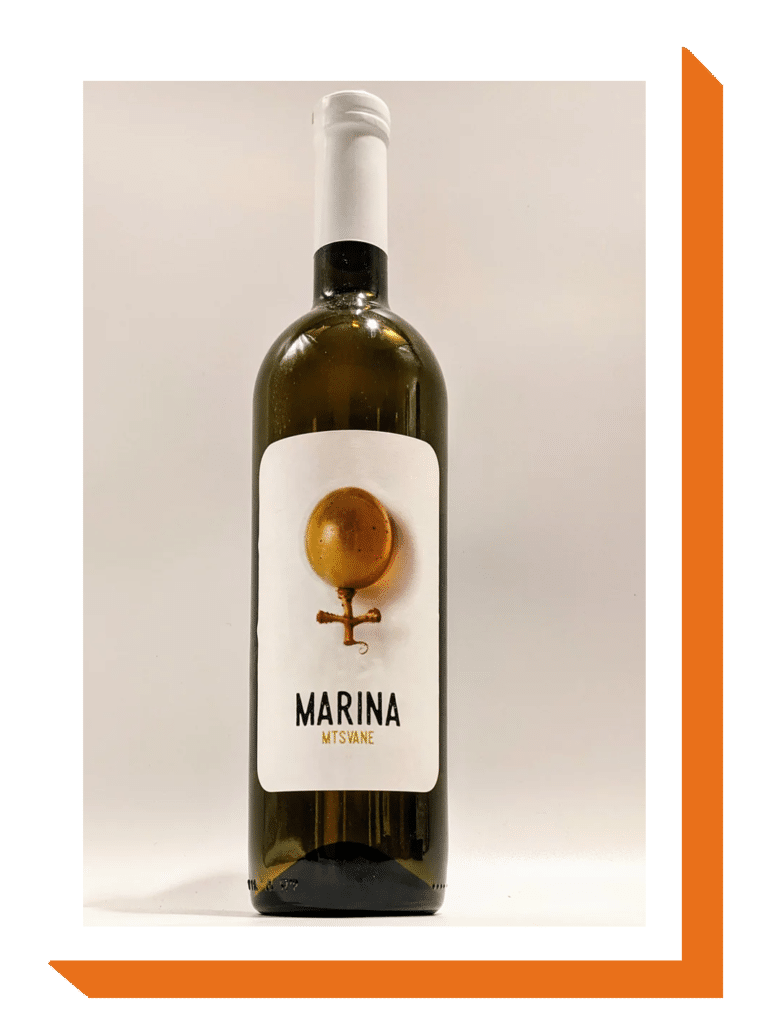 8 / Marina (Mtsvane) by Marina Kurtanidze
🍇 Mtsvane | ⛰️ Georgia | 🍷 Fruity, Spicy & Full of energy
Marina Kurtanidze is the wife of Iago's wine. In the same Marani (Georgian winery) as her husband, she makes her own wines. And the least we can say is that she does things very well! If you want to know what Georgia has in its belly in terms of orange wine, this is the bottle you need!
Price : 20€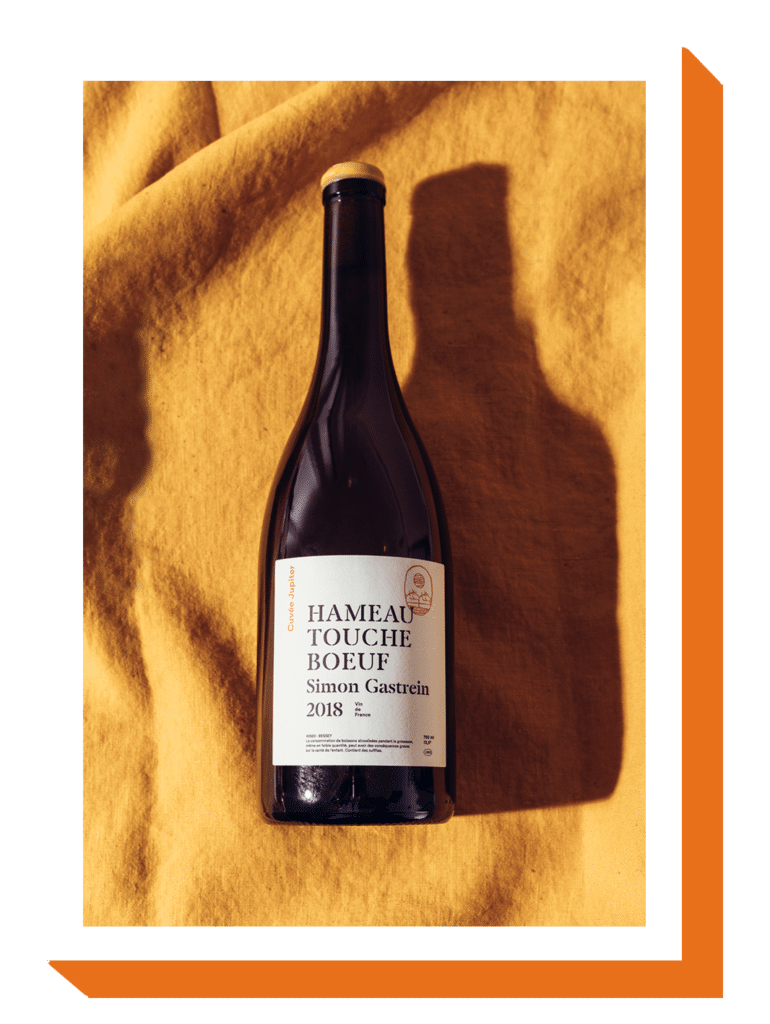 9 / Jupiter by Simon Gastrein
🍇 Viognier, Roussanne, Marsanne & Cugnette | ⛰️ Rhône (France | 🍷 Round, Gourmet & Spicy
Usually, we are not really fan of Viognier… It is often heavy, exuberant and the aromas are not very surprising… But in this cuvée, with the Marsanne and the Cugnette, the pellicular maceration, it brings a lot of freshness, finesse and complexity. And as we admire all the wines of Hameau Toucheboeuf, we had to put the Jupiter of Simon Gastrein in our article on the best orange wine!
Price : 25€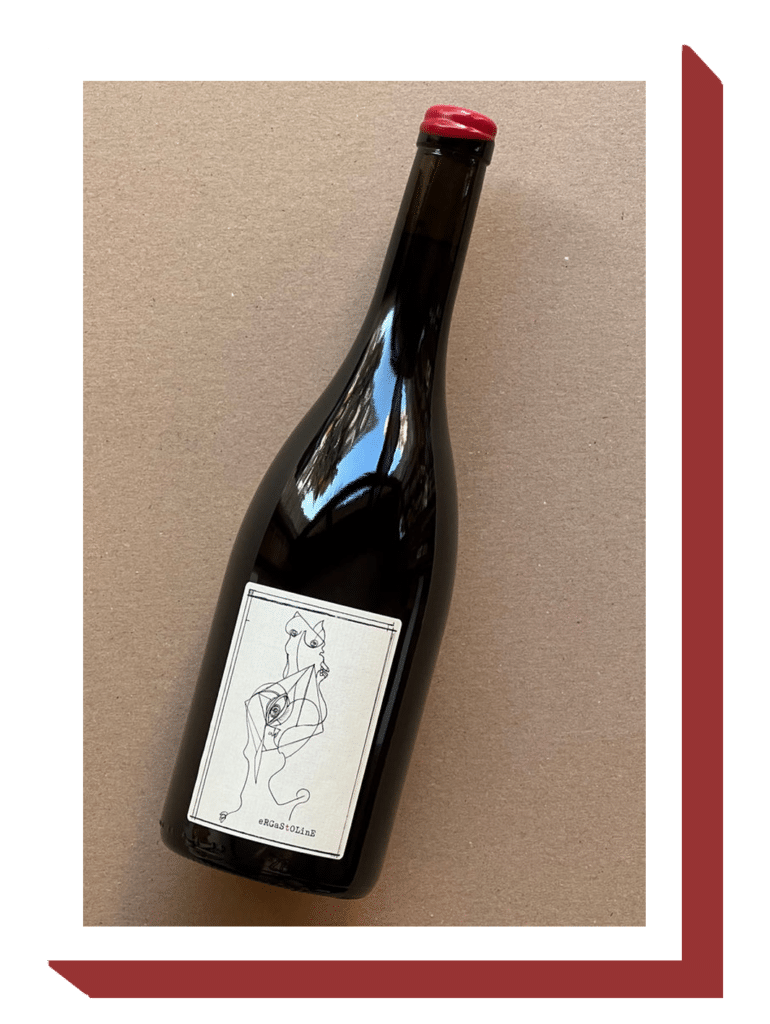 ---
"Throw yourself on it!"
---
10 / Ergastoline by Patrick Bouju
🍇 Bergeron | ⛰️ Auvergne (France) | 🍷 Complex, Rare, Unique
To close our ranking of the 10 best orange wines, we propose you Ergastoline of Patrick Bouju. A 100% Bergeron (Roussanne) in maceration, superbly balanced, with beautiful fruit, fresh, deep, intense, fine, elegant… Very complete and very rare to find, so if you come across a bottle of it, throw yourself on it!
Price : 50€