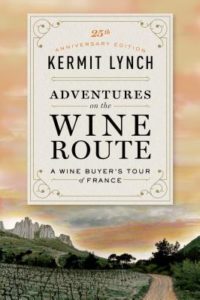 Adventures on the Wine Route
Author & Publisher :
Kermit Lynch / Farrar, Straus and Giroux
Price : 18$
My adventures on the wine route is an autobiographical novel that can be devoured! Kermit Lynch, former Californian importer of French wine, tells us about his roadtrip that he makes every year in the French wine regions. With a lot of humor and convictions for the "true wine", we discover his meetings with the winegrowers, but also other characters who border the roads… Between admiration, laughter and astonishments, it is a book full of emotions, good sense and with the promise of escape! Thank you Mr. Lynch to share it with us!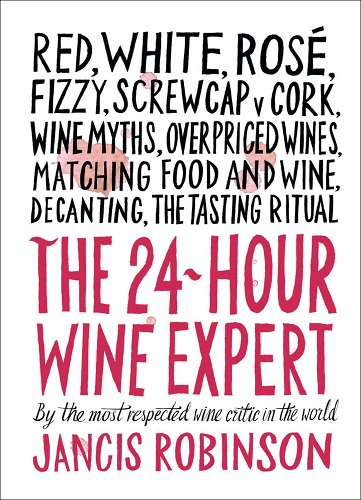 The 24-Hour Wine Expert
Author & Publisher :
Jancis Robinson / Harry N. Abrams
Price : 13$
Many wine drinkers wish they knew more without having to understand every nuance or go to expensive wine tastings. In her new book, Jancis Robinson, the leading international authority on wine, grants the wishes of would-be wine experts the world over. With The 24-Hour Wine Expert, anyone can learn all that is really important about wine in a single day. In her pithy, approachable, comprehensive guide, Robinson shares her expertise with authority, wit, and approachability, tackling questions such as how to select the right bottle at retail, what wine labels signify, how to understand the properties of color and aroma, and how to match food and wine. Robinson's proposition is irresistible: In just 24 hours, anyone can become a wine expert. So pour a glass and get reading!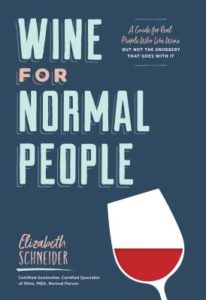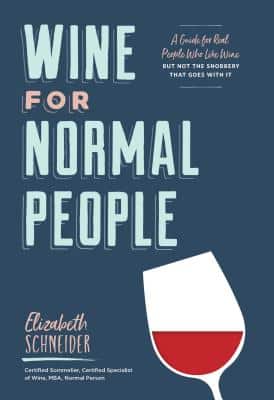 Wine for Normal People
Author & Publisher :
Elizabeth Schneider / Chronicle Books
Price : 23$
From the creator and host of the award-winning podcast Wine for Normal People, described by Imbibe magazine as a wine podcast for the people.Wine for Normal People is an unpretentious guide to everything you ever wanted to know about wine. Learn a not-snobby wine vocabulary, how and where to buy wine, how to read a wine label, and so much more. This is the go-to wine book for men, women, and all other people who want to know more without becoming sommeliers.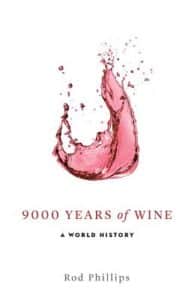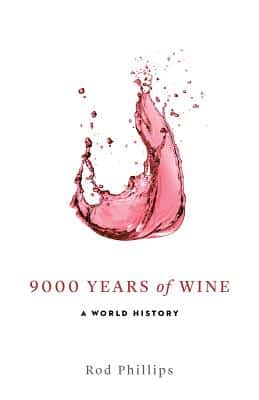 9000 Years of Wine
Author & Publisher :
Rod Phillips / Whitecap Books
Price : 18$
Wine has a deeper history than any mere beverage. Present at the earliest recorded points of human history, wine has been present at the heights of sophistication and the depths of debauchery, an integral part of religious ritual and a free-flowing social lubricant.
This new edition explores the tourism and terroir-driven global industry of today while reaching as far back as Ancient Greece and Rome. On the way it stops at significant points in history including the birth of Charlemagne, Venice in the 17th century, trade in the Middle Ages and more. Celebratory and thorough, 9000 Years of Wine never lets the scale of history – wars, fraud, blight, colonization, Prohibition – get in the way of a good story or notable bottle.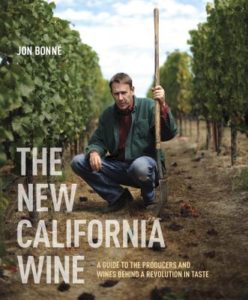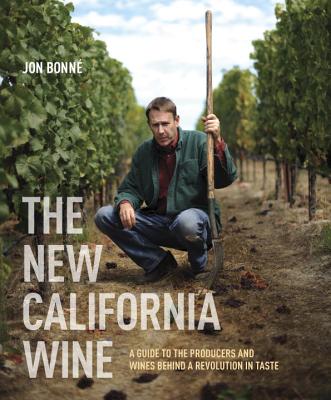 The New California Wine
Author & Publisher :
Jon Bonné / Ten Speed Press
Price : 35$
The New California Wine is the untold story of the California wine industry: the young, innovative producers who are rewriting the rules of contemporary winemaking; their quest to express the uniqueness of California terroir; and the continuing battle to move the state away from the overly-technocratic, reactionary practices of its recent past. Jon Bonné writes from the front lines of the California wine revolution, where he has access to the stories, philosophies, and techniques of top producers.In this groundbreaking debut, Bonné paints an unflinching portrait of the current state of the industry: its strengths and shortcomings, its essential wines and those not worth pursuing. Lush full-color photographs, as well as a region-by-region tour of some of California's lesser-known growing areas, reveal the people and places behind the bottles. Finally, a comprehensive purchasing reference lists all the must-know producers and their best wines, making The New California Wine an essential resource for finding and buying the very best the state has to offer.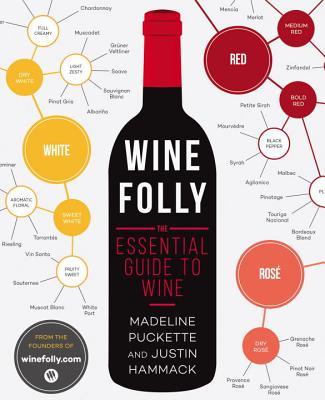 Wine Folly
Author & Publisher :
Madeline Puckette & Justin Hammack / Avery Publishing Group
Price : 23$
The best introductory book on wine to come along in years" (The Washington Post) from the creators of the award-winning Wine Folly website
Red or white? Cabernet or merlot? Light or bold? What to pair with food? Drinking great wine isn't hard, but finding great wine does require a deeper understanding of the fundamentals.
Wine Folly: The Essential Guide to Wine will help you make sense of it all in a unique infographic wine book. Designed by the creators of the Wine Folly website, which has won Wine Blogger of the Year from the International Wine & Spirits Competition, this book combines sleek, modern information design with data visualization and gives readers pragmatic answers to all their wine questions.