Natural Wine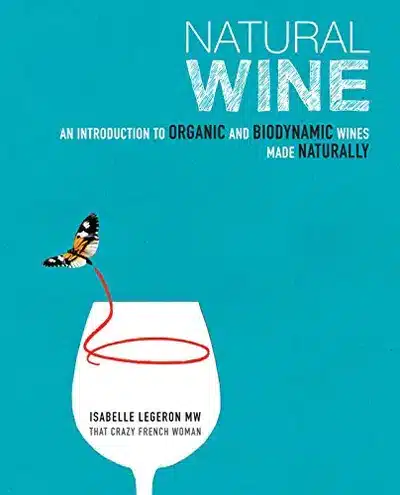 An introduction to Organic and Biodynamic made Naturally
---
Do you know what's in your wine?

Wine-making has become ever-more unnatural, from the use of blanket crop-spraying in vineyards, to the over-use of sulfites, but finally someone is doing something about it. Isabelle Legeron MW is leading the campaign for natural wine – wine made as nature intended. There is no official description of natural wine, but a rough definition is that it is made from grapes that are farmed organically or biodynamically and harvested manually, and that the wine should ideally be made without adding or removing anything during the vinification process. It is basically good old-fashioned grape juice fermented into wine, just as nature intended. Isabelle Legeron is a crusader for the natural wine movement: she has her own show on the Travel Channel, organizes a hugely successful annual natural wine festival (RAW), and acts as adviser to several leading restaurants. Just as the craft beer movement has taken off across the globe, the demand for natural wine is growing and will continue to do so.
Natural Wine for the People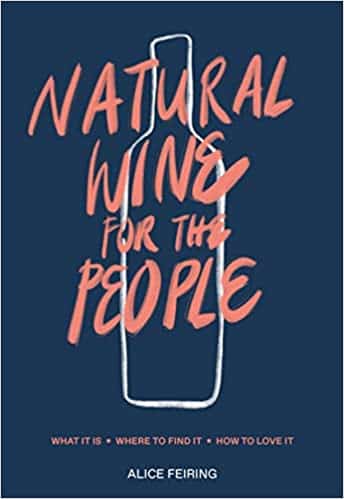 What is Natural Wine ? Where to find it ? How to love it ?
---
Today, wine is more favored and consumed that it's ever been in the United States–and millennials are leading the charge, drinking more wine than any other generation in history. Many have been pulled in by the tractor beam of natural wine–that is, organic or biodynamic wine made with nothing added, and nothing taken away–a movement that has completely rocked the wine industry in recent years. While all of the hippest restaurants and wine bars are touting their natural wine lists, and while more and more consumers are calling for natural wine by name, there is still a lot of confusion about what exactly natural wine is, where to find it, and how to enjoy it. In Natural Wine for the People, James Beard Award-winner Alice Feiring sets the record straight, offering a pithy, accessible guide filled with easy definitions, tips and tricks for sourcing the best wines, whimsical illustrations, a definitive list to the must-know producers and bottlings, and an appendix with the best shops and restaurants specializing in natural wine across the country, making this the must-buy and must-gift wine book of the year.
For the Love of Wine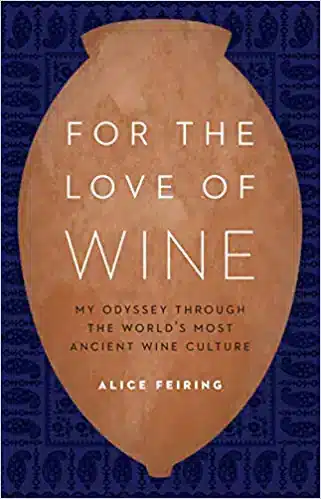 Odyssey Through the World's Most Ancient Wine Culture
---
In 2011 when Alice Feiring first arrived in Georgia, she felt as if she'd emerged from the magic wardrobe into a world filled with mythical characters making exotic and delicious wine with the low-tech methods of centuries past. She was smitten, and she wasn't alone. This country on the Black Sea has an unusual effect on people; the most passionate rip off their clothes and drink wines out of horns while the cold-hearted well up with tears and make emotional toasts. Visiting winemakers fall under Georgia's spell and bring home qvevris (clay fermentation vessels) while rethinking their own techniques.
But, as in any good fairy tale, Feiring sensed that danger rode shotgun with the magic. With acclaim and growing international interest come threats in the guise of new wine consultants aimed at making wines more commercial. So Feiring fought back in the only way she knew how: by celebrating Georgia and the men and women who make the wines she loves most, those made naturally with organic viticulture, minimal intervention, and no additives.
Amber Revolution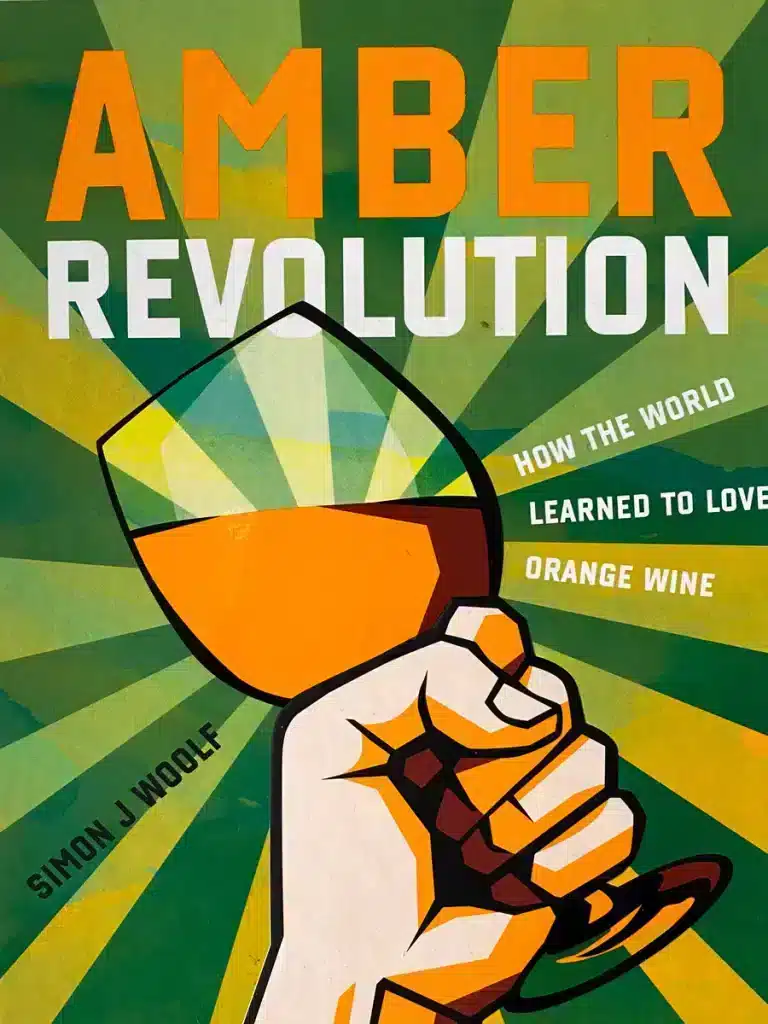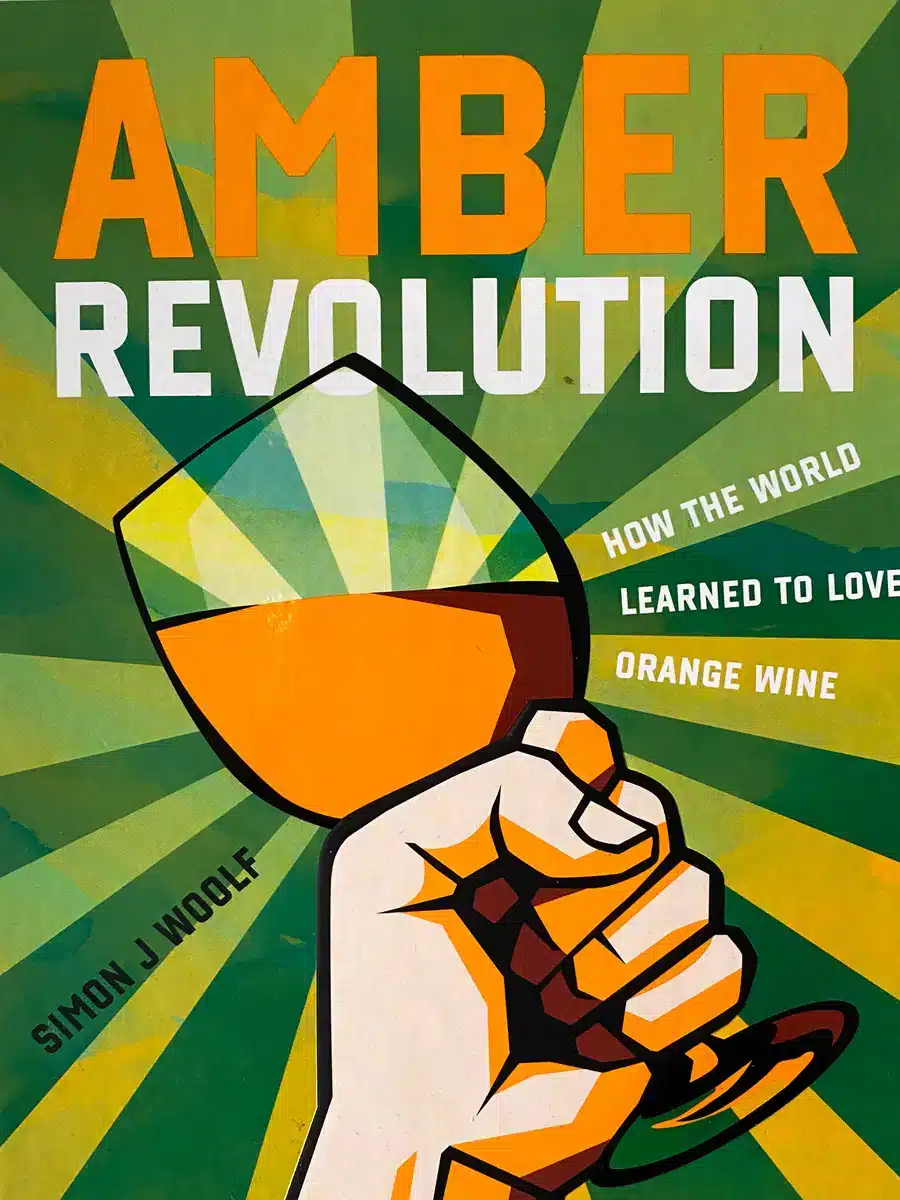 How the World Learned to Love Orange Wine
---
Amber Revolution is the rags to riches story of orange wine – the world's oldest and most distinct wine style, almost abandoned after two world wars, then rediscovered half a century later amidst controversy and misunderstanding.
Part compelling social history, part orange wine primer, Amber Revolution weaves its tale of oppression, struggle and persistence across the shifting borders of Friuli and Slovenia, to the Caucasus, Georgia and beyond.
Includes a guide to 180 recommended producers from 20 countries, plus tips for buying, food matching and enjoying orange wines.
Flawless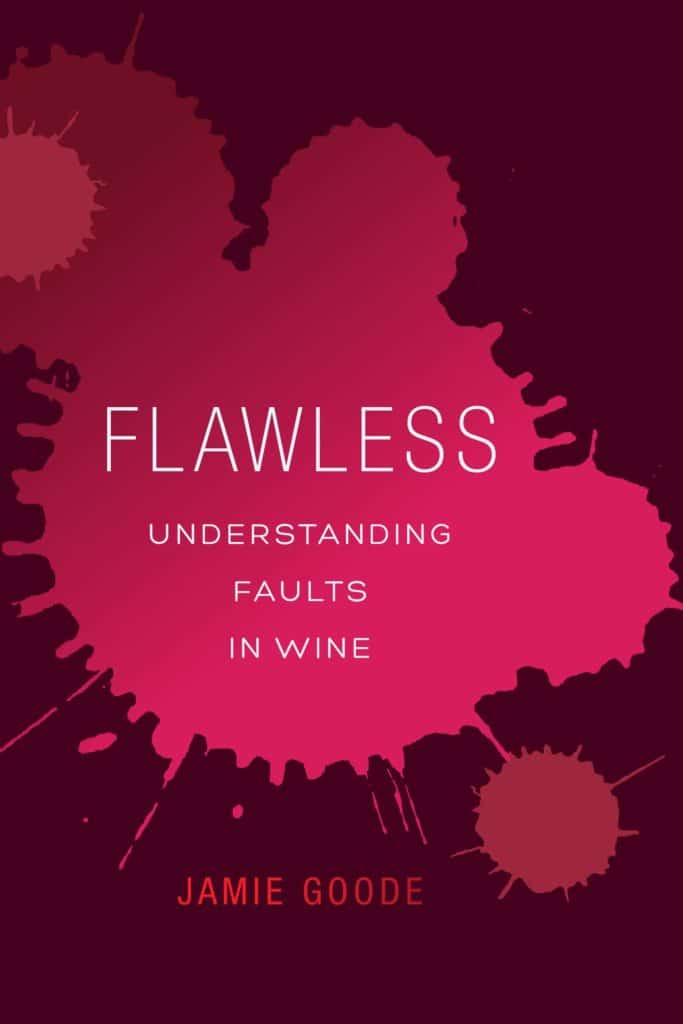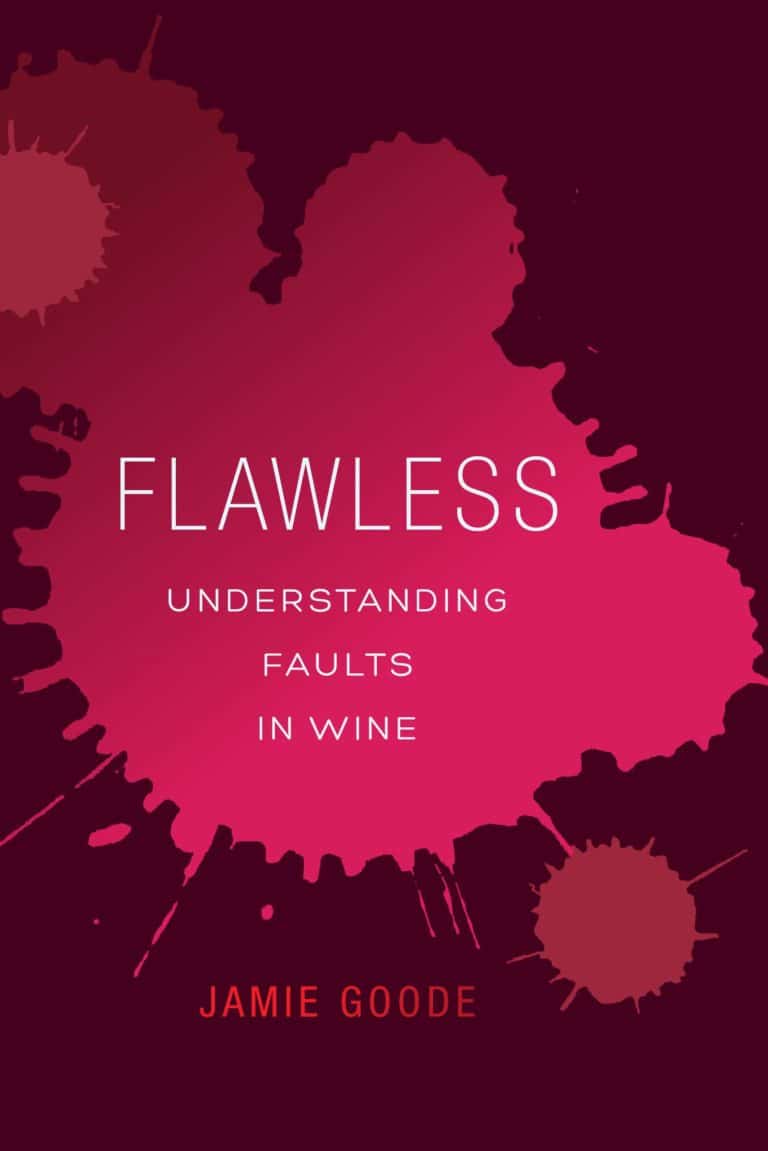 Understanding Faults in Wine
---
A New York Times Best Wine Book of 2018
Flawless is the first book of its kind dedicated to exploring the main causes of faults in wine. From cork taint, to volatile acidity, to off-putting aromas and flavors, all wine connoisseurs have encountered unappealing qualities in a disappointing bottle. But are all faults truly bad? Are some even desirable? Jamie Goode brings his authoritative voice to the table once again to demystify the science behind what causes a good bottle to go bad. By exposing the root causes of faults in wine, Flawless challenges us to rethink our assumptions about how wine should taste and how we can understand beauty in a glass.
You Had Me at Pét-Nat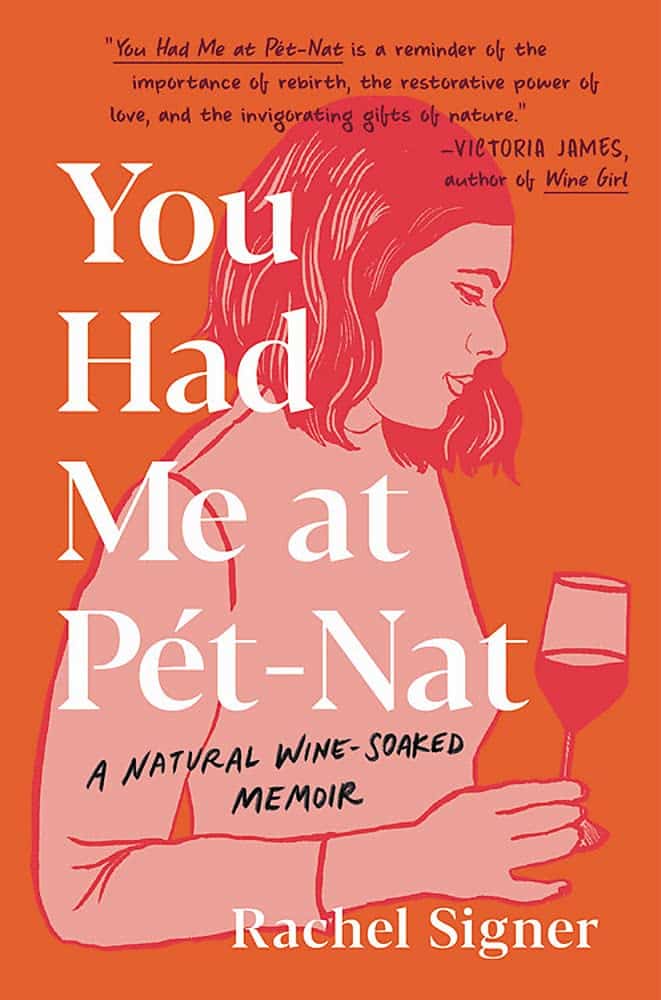 A Natural Wine-Soaked Memoir
---
It was Rachel Signer's dream to be that girl: the one smoking hand-rolled cigarettes out the windows of her 19th-century Parisian studio apartment, wearing second-hand Isabel Marant jeans and sipping a glass of Beaujolais redolent of crushed roses with a touch of horse mane. Instead she was an under-appreciated freelance journalist and waitress in New York City, frustrated at always being broke and completely miserable in love. When she tastes her first pétillant-naturel (pét-nat for short), a type of natural wine made with no additives or chemicals, it sets her on a journey of self-discovery, both deeply personal and professional, that leads her to Paris, Italy, Spain, Georgia, and finally deep into the wilds of South Australia and which forces her, in the face of her "Wildman," to ask herself the hard question: can she really handle the unconventional life she claims she wants?
The World of Natural Wine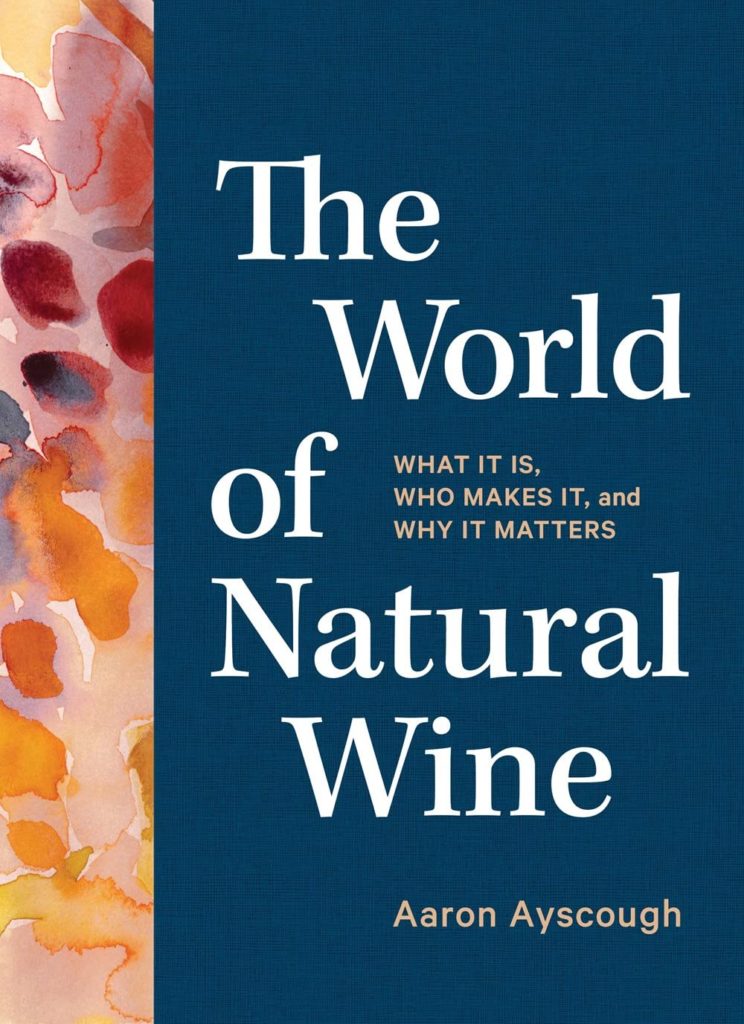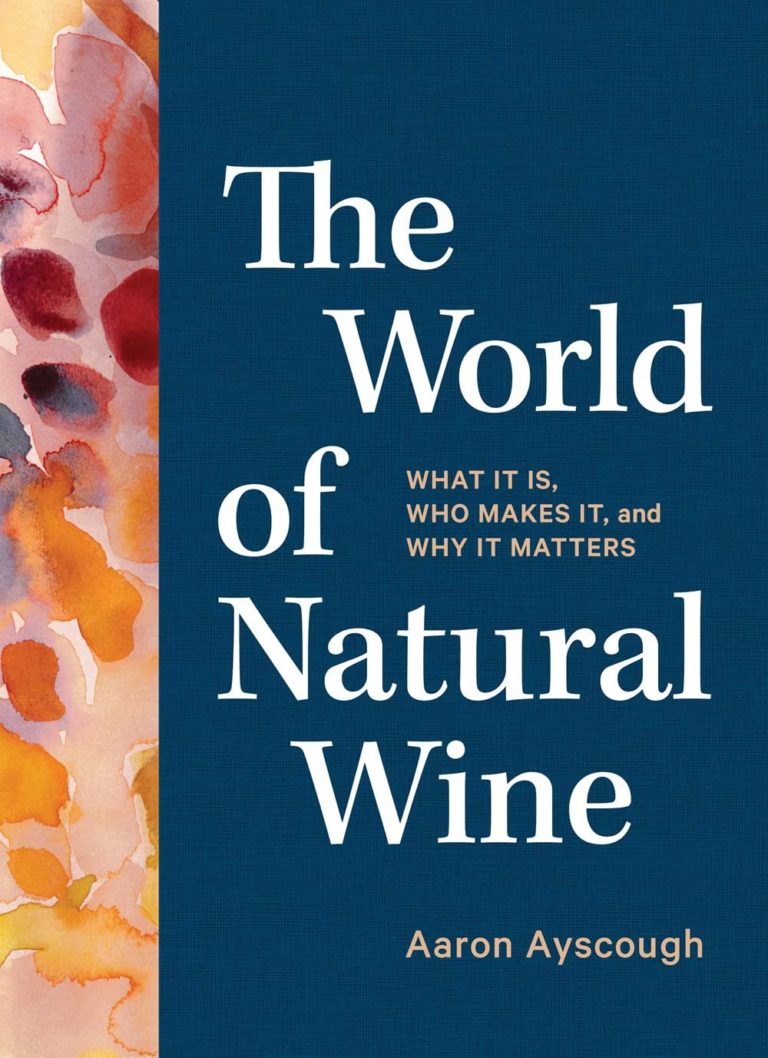 What It Is, Who Makes It, and Why It Matters ?
---
Natural wine has nothing to hide. Made from grapes alone—organically farmed, then harvested, fermented, aged, and bottled without additives—it's wine that seeks to express, in every sip, its traditional and crucial link to nature. The World of Natural Wine is the book wine lovers need to navigate this movement—because it's about so much more than labels and vintages. Meet the obsessive, often outspoken, winemakers; learn about the regions of France where natural wine culture first appeared and continues to flourish today; and explore natural wine in Spain, Italy, Georgia, and beyond. And just as important: find out what must be "unlearned" to discover the eye-opening pleasures of drinking naturally.
Wine, Unfiltered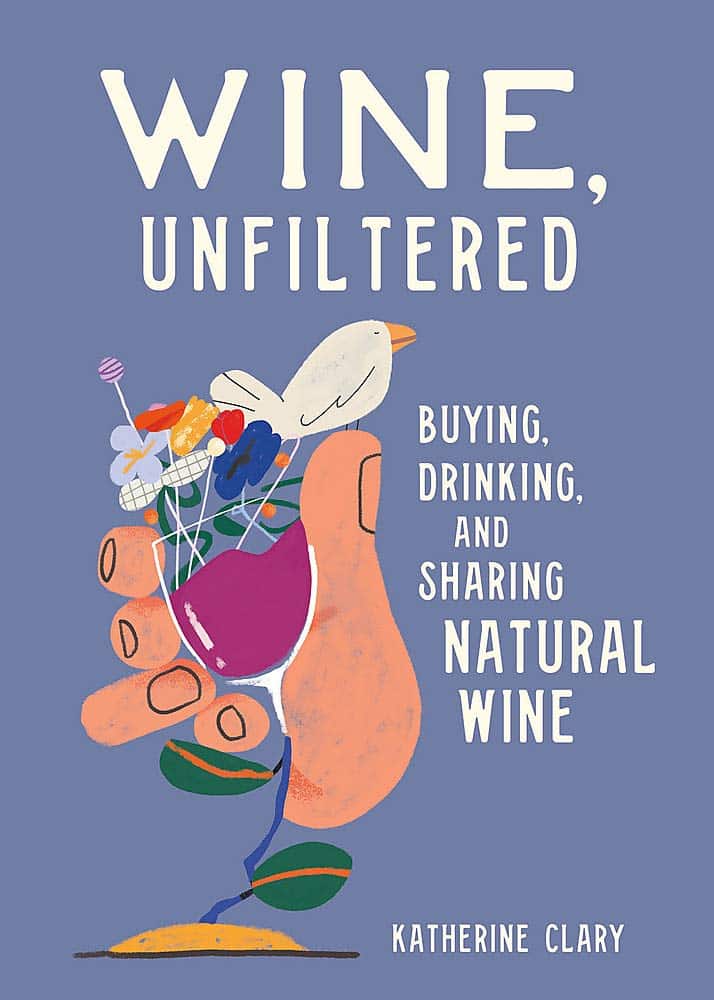 Buying, Drinking, and Sharing Natural Wine
---
A friendly, charming, and beautifully illustrated introduction book to the world of natural wine — where to buy it, what it tastes like, how to share it, and why it matters.
What makes a wine "natural"? And why does it matter? In Wine, Unfiltered, Katherine Clary, author and creator of the Wine Zine, tackles these questions and many more — like the difference between organic and biodynamic wines, and whether natural varieties really prevent hangovers — to give readers a holistic picture of the thriving world of natural wine. From grape varietals to legendary vintners to the best way to navigate an unfamiliar wine shop, this accessible, witty book is an irresistible exploration of the cutting edge of wine.
Perfect for both natural wine novices and seasoned drinkers, Wine, Unfiltered offers an unpretentious look at what makes natural wine so special. Sections on growing regions, building your own wine cellar, and how to taste a 'living wine' will impart readers with the confidence to finally explain what natural wine is at a party, ask a sommelier a question at a restaurant, or convince a reluctant family member to make the switch from conventional to natural wine. Vital information and nuanced opinions are broken out into digestible bites, alongside bold illustrations, in this essential read for anyone interested in the rapidly expanding world of natural wines.
---