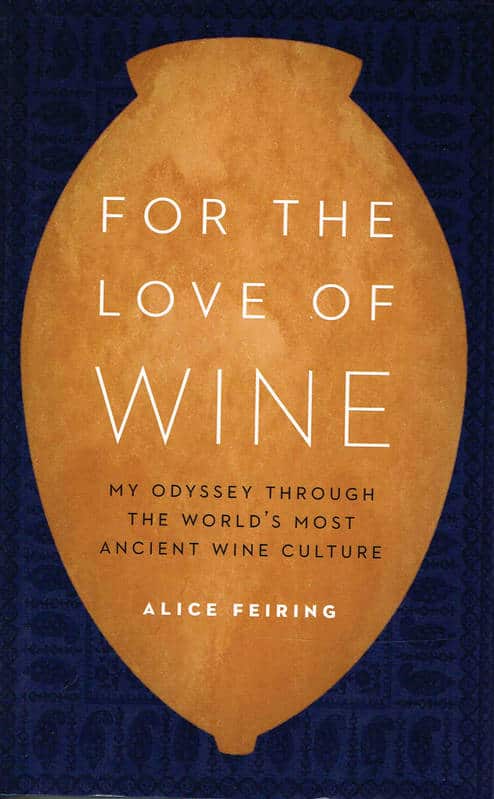 ---
Alice Feiring the Georgian wine lover
For the Love of Wine : My Odyssey Through the World's Most Ancient Wine Culture by Alice Feiring is a great informative book and at the same time enjoyable to read. The kind of wine book that you devour at once before falling asleep a little less silly and dreamy …
With this autobiographical novel, Alice Feiring takes us in her luggage to discover Georgian wines, particulary orange wines that were born in this rich land. We learn about its history, its problems, the personality of the country's natural winegrowers and the local food. A great trip!
Georgia, the original land of natural and orange wine, after having undergone the five-year plans of the USSR, has for a few years been reviving its wine-making tradition: the Qvevri (a large terracotta jar that is buried to vinify and age the wine). In this country in reconquest of its culture, over the pages we meet a silkworm breeder, opportunist industrialists, the last winegrower of Stalin, the master of the Qvevris, lovers of natural wine on a pilgrimage, and without forgetting all the winegrowers who have liquid gold in their hands. A book with the promise of crisp anecdotes and to make you want to drink a glass of orange wine to travel …
Whether you are a neophyte or a lover of Georgia wines (and orange wines), it is a reading that can be enjoyed with your senses …!
---