What is the Number of Glasses in a Bottle of Wine ?
A standard bottle of wine has a capacity of 75cl. Depending on the occasion, the quantity of a glass of wine varies between 15 and 12 cl. This therefore means that generally the number of glasses of wine that can be served with a good bottle of wine is 5 or 6.
Why Shouldn't you Overfill your Glass with Wine?
A glass of wine fills up to a third, at most half, for several reasons. The first is practical, to make sure you don't spill it when you turn the wine in your glass or when you move around. The second reason is taste. For the aromas of wine to manifest, the wine must air out, be in contact with air. It is therefore important to leave part of the glass empty (or rather filled with air) in order to be able to perceive all the aromas and complexity of the wine.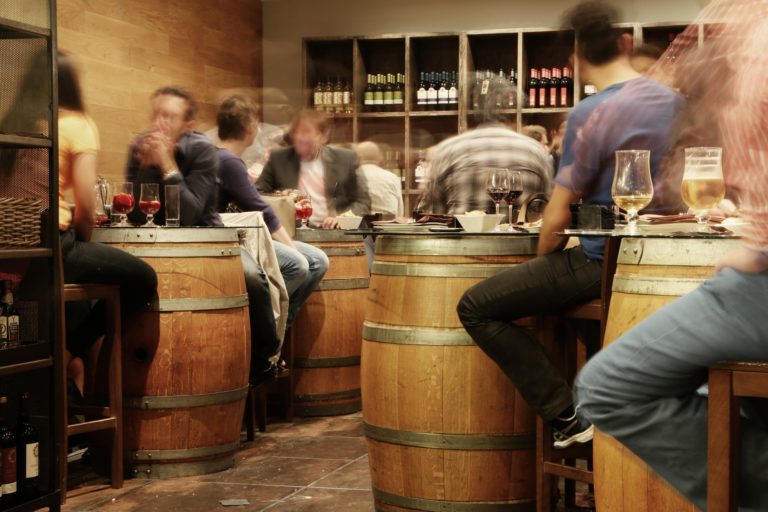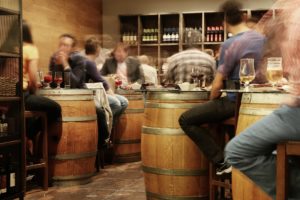 The Number of Glasses of Wine in a Bottle of Wine According to the Occasions
We will see here how many glasses to serve with a bottle of wine depending on the occasion.
How Many Glasses in a Bottle of Wine for a Dinner with Friends?
In general, the quantity of a glass of wine is more generous during with friends than a professional dinner. This is why we consider that for a festive occasion, we serve 5 glasses with a 75cl bottle of wine or champagne.
One parameter that we often forget is whether the meal is in the evening or at noon. People generally drink less at noon, so we can plan instead 6 glasses of wine per bottle.
If you are 5 friends and you want 2 glasses per person, you will therefore need 2 bottles.
How Many Glasses in a Bottle of Wine in Restaurant or Bar?
Restaurants and bars generally apply the standard taught in sommelier schools. The quantity of a glass of wine in these establishments is 12.5 cl (often the bartender or the waiter stops at the line which is printed on the glass). We therefore serve 6 glasses of wine with a bottle in a restaurant or bar.
How Many Glasses in a 75cl Bottle of Wine for a Wedding?
Knowing that there are generally other spirits, for a wedding we count also 6 glasses of wine per bottle. For the meal (excluding aperitif and digestive), the average is 3 glasses per person (if it is noon, count 2 glasses per person). For 80 adults, for the evening meal, 40 bottles of wine will therefore be needed.
---
Number of Glass in a Bottle of Champagne?
You might think that the number of glass in a bottle of Champagne is the same as that of wine, but that's usually not the case. If you serve your Champagne in a flute, its capacity is smaller than that of a classic wine glass. You remember, it should not be filled too much in order to smell all the aromas. You can therefore easily serve 7-8 glasses of Champagne.
---